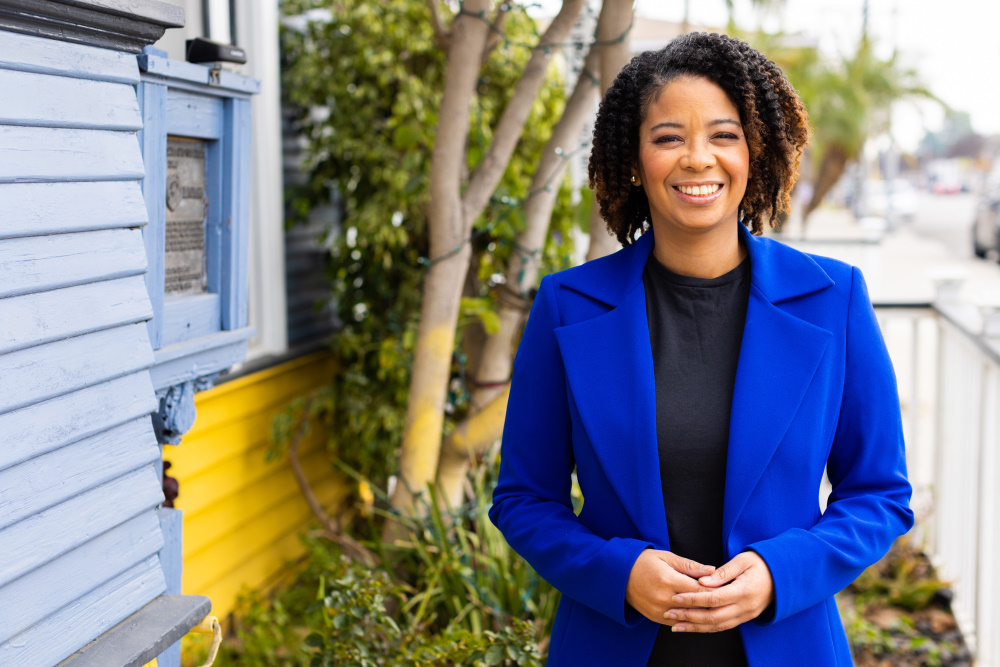 In the Donald Bren School of Information and Computer Sciences (ICS), Joni Ricks-Oddie is known as director of the UCI Center for Statistical Consulting, the "one-stop shop" for the UCI community and affiliated organizations needing to collaborate with a statistician. Ricks-Oddie, who earned her Ph.D. in epidemiology from UCLA, helps researchers at UCI, Chapman University, Children's Hospital of Orange County, and other organizations develop grant proposals, calculate sample sizes, interpret data and design research databases.
In the Deforest Park neighborhood of North Long Beach, however, the wife and mother of two young children is better known as a community advocate. She was recently recognized by Assembly Member Mike Gipson as the 2021 Woman of the Year, and she has long helped local residents stay engaged and empowered. Over the years, she has served on the North Long Beach Neighborhood Alliance, Uptown Property and Business Improvement District (PBID), and Citizens Police Complaint Commission (CPCC), and she is currently chair of the Long Beach Planning Commission, tackling complex issues such as affordable housing.
Now, as Ricks-Oddie campaigns for Long Beach City Council in District 9, her professional and personal lives are growing more intertwined. Her data-driven approach, paired with strong community engagement, brings a unique skill set and perspective to a platform focused on homelessness; economic development and small business recovery; public health; parks and open spaces; diversity, equity and inclusion; and public safety.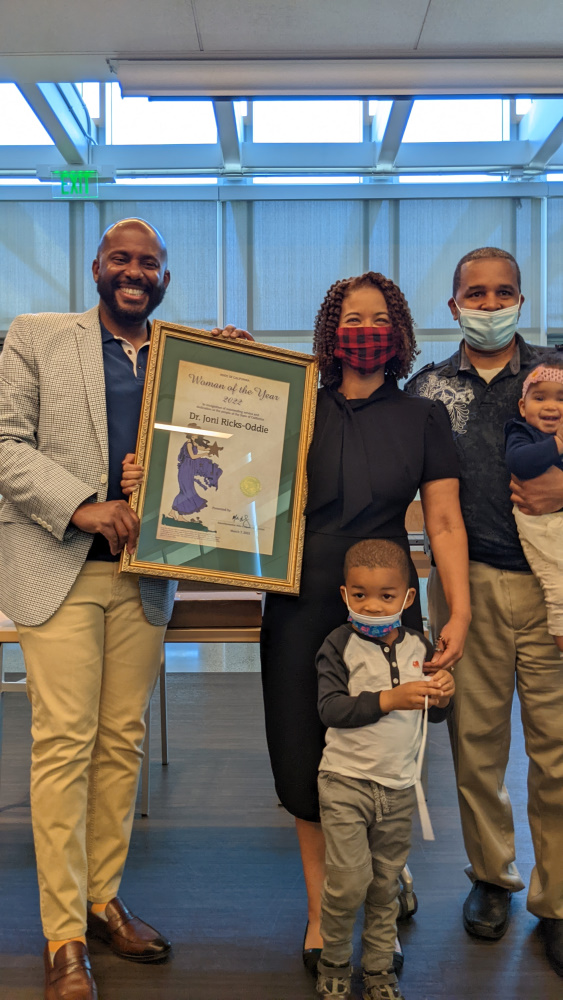 Professional and Personal Perspectives
Public health is one area, in particular, that spotlights the interconnected nature of Ricks-Oddie's professional and personal experiences. "Part of my campaign revolves around public health outreach to minority communities and marginalized communities," says Ricks-Oddie. "I want to lead conversations around health equity and funding of public health programs at the city level. The pandemic has really highlighted the need for more structural funding for our health department, and with my background in statistics and epidemiology, I want to bring a more data-driven lens to how we make decisions."
Yet Ricks-Oddie isn't only about the numbers. As highlighted in a March 7 Facebook post about the birth of her daughter Chloe, the issue of health equity is also personal for her. In the post, she recounts how she gave birth to her second child in a car outside the hospital, after having been sent home two hours earlier — a situation that likely led to life-threatening medical complications that left Ricks-Oddie in need of surgery a few weeks later.
"As a Black woman, I'm acutely aware that Black babies face a higher-than-normal infant mortality rate and that Black mothers face a higher-than-normal mortality rate after birth. … These differences are rooted in the burden that Black mothers face due to systematic racial bias," she posted. "As a researcher and academic, I deal with data and statistics every day. On that day, my daughter could easily have become a statistic — in the worst possible way."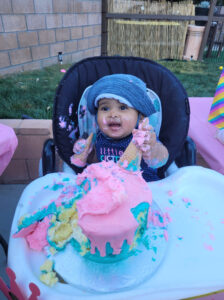 Ricks-Oddie goes on to say that this experience was part of her motivation to run for city council. "One of the reasons I'm running for city council is to bring my professional and personal perspective on women's health, health equity, public health and community health to my work on behalf of our city."
She is sharing her story to build awareness and to "bring a name and a voice" to some of the complex challenges facing the city and to encourage others to share their stories as well. She credits the Black Infant Health program in Long Beach with providing her a safe space to process her experience. "Thinking about our healthcare system in totality [insurance, access, care, representation] and the issues around implicit bias is difficult, because these are all things you can't necessarily prove because there are so many dynamics. Was [race] a contributing factor? These are hard conversations, but they're conversations that need to happen."
Data-Driven Solutions
At the same time, Ricks-Oddie wants to ensure that any policy changes introduced are not only supported by the data but also tracked and evaluated. "To properly evaluate programs in the city, we need to attach appropriate metrics to assess whether changes made are even working," she says. "I want to advocate for the creation of an Office of Data and Evaluation, which would help city departments and staff figure out what data is out there to support a particular position or program change."
Ricks-Oddie's unique skill set would allow her to help identify appropriate milestones and metrics for policies and then effectively package and visualize them for presentations to the city council and other strategic partners in the city. And this approach could be applied to everything from healthcare to homelessness.
For example, she knows from her work with various organizations that it takes an average of "17 touches" to persuade someone who is homeless to agree to accept help. "A lot of community members get frustrated when nothing happens after they make just one call, but people have rights. You have to develop trust with people, and that takes time and resources."
Gathering and understanding the data helps quantify the time and resources needed while also providing important context for continued community engagement. "From a policy standpoint, we really have to think about what resources we provide our health department, our social services department and our police department," she says, "because when people call about issues around loitering, somebody camping on public property, or issues around mental health, all of that connects a lot of city departments." She stresses the need to manage these different entities at a holistic level while also educating the public about the role they play in helping to address various issues.
Ready to Hit the Ground Running
Of the nine neighborhood associations in District 9, Ricks-Oddie has been endorsed by eight association presidents. "I've worked with them for the last decade, so they trust my opinion and know that I'll be somebody who will always have an open-door policy with them and a listening ear."
She has also been endorsed by both the previous councilmember and by current councilmember Rex Richardson, who is running for mayor. "They also know that I'm somebody [who will] fiercely advocate for our community. I already have a lot of relationships going in, which will allow me to hit the ground running," she says. And while her professional background brings a high level of analytical skills and expertise to the table, it's her ability to apply those skills in support policies that will actually improve people's daily lives that matters. "I tell people, 'I'm raising my family here, and I want them to live in a community that they're proud of, where it feels like their city and their city leaders care about their well-being.'"
— Shani Murray