For 20 years, UCI's Department of Statistics has continued to grow as a leader in creating statistical methodology for use in data science applications. With an emphasis on research in statistical theory and interdisciplinary collaborations, the department has grown over the years to house the Center for Statistical Consulting, providing statistical expertise through collaborative relationships with researchers across the campus and community, and was one of the first in the world to offer an undergraduate degree in data science. Explore the statistics website to learn more about our accomplishments and how you can become part of our community.
Job Opportunities
For a listing of current academic positions open in the Statistics Department, visit the Academic Recruitment website.
Winter 2021 Seminar Series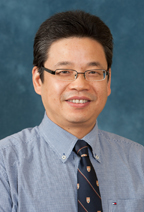 March 4 at 4 p.m.
Peter Song
University of Michigan
"Analyzing High-dimensional Mediators by Mixed Integer Optimization"
Join seminar via
Zoom
.